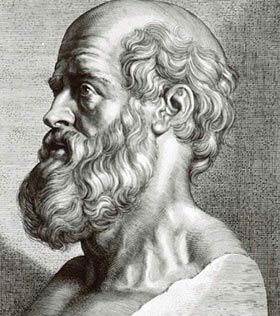 "If we could give every individual the right amount of nourishment and exercise, not too little and not too much, we would have found the safest way to health"-Hippocrates (460-370 BC)
This trip near Athens will rejuvenate your body, mind & taste buds! It is inspired by Hippocrates, the Father of Modern Medicine.
Tour Description
The father of modern medicine, Hippocrates, was known to utilize Greek nature in order to cure disease and find equilibrium between mind, body and soul. Even now, doctors around the world take their Hippocratic Oath.
During the Hippocrates Wellness & Food experience you will live several aspects of his approach first hand by:
Hiking in Greek nature with a nature guide observing and collecting Greek native medicinal herbs and wild greens
Swimming in the therapeutic waters of the Lake Vouliagmeni
Preparing and eating Greek natural foodal fresco
Arrive at the magical and mysterious Lake Vouliagmeni- a small fresh-water lake fed by an underground hot spring current, creating an ecologic mineral spa. Replenish mind, body and soul in the therapeutic waters followed by sunbathing along its shore. The water temperature is at least 21 degrees Celsius (70 degrees Fahrenheit)!
Get a skin cleaning therapy by Gara rufa, the little fish in the lake that cleanse your skin and stimulate blood circulation!
"Walking is man's best medicine" – Hippocrates
We start hiking with you knowledgeable nature guide in the nature reserve of Faskomillia, meaning "Sage" in Greek. Enjoy stunning views from the hills to the Mediterranean Sea and islets in the distance and get that Greek Island feeling a stone's throw away from Athens!
Apart from Greek Sage (Salvia fruticosa) we will discover many more remarkable plant species used by Hippocrates such as Thyme (Thymus capitatus) and Olive (Olea europaea). We also collect some herbs and wild greens in small quantities (as to not disturb the natural balance).
"Let food be thy medicine and medicine be thy food" – Hippocrates
When we reach our destination, the charming seaside town of Varkiza, we prepare our own "al fresco" and all natural lunch. We use the herbs and wild greens we collected and other pure, seasonal and useful foods of the Hellenic land. Also food is served based on recipes from Ancient Greece, just like Hippocrates would have eaten.
Package Includes:
English/German speaking expert guiding services during the  entire tour
Cooking activities & complete lunch menu with drinks
Package does NOT Include:
Transfers
Entrance fee Lake Vouliagmeni